Help us to build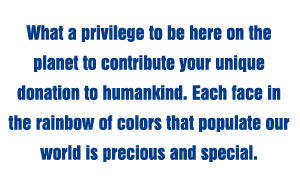 "Smaller Donations - This is an important source of revenue for Sunrise Happy Children's Home. These contributions go toward the general day-to-day operations of our orphanage in Badlapur. There really is no such thing as a modest donation. One-time little donations are equally significant to us. When a project does not receive funding, we fund it from our reserve/general donations.
Anything that may be useful
: Please ask and we can suggest, Feel the joy of changing an underprivileged child's life. Make a donation. Make a difference.
Monthly Donation Your monthly gift will help us budget for supporting more children. Every donation to CITY MISSION OF INDIA SOCIETY & TRUST (Reg), makes a genuine difference in the lives of children without parental care. It ensures they get what they need to thrive.

Feed a Child
Donate for Education
Donate for Medical care
Donate for Food
Donate for Maintenance
Donate for Widow
Donate for Aids patients
Registration Details
City Mission of India Society and Trust (CMIS) is a registered, voluntary secular non-political and non-profitable charitable organization, registered as a society under Section 1860 Act on 07.08.1994 Registration No.788 GB / B.S.D. Trust Act under section 1950 Act on 14.11.1994 (Registration NO. F/16918). Income - Tax Exemption 80-G exemption under 80-G of 07.08.1995 which was recently received up to DIT(E)8E/MC/80-G/287/99-2000 INS/31/61 valid up to 2021. F.C.R.A. permission issued by the Govt. of India Home Affairs Department, New Delhi 1.
Give us a helping Hand. You can donate online also. Our bank details are as follows:

State Bank of India
National Bank Account
State Bank of India
Account Name:City Mission of India Society
Account No.: 40102454292 (FCRA Current Account)
IFSC CODE: BKID SBININBB104
Branch: 00691
Address: FCRA Cell, 4th Floor, State Bank of India, New Delhi Main Branch, 11 Sansad Marg., New Delhi 110001

Bank : Canara Bank.
Account Name: City Mission Of India Society.
Account No : 0126 1010 25525.
Branch : Borivli (West).
IFS CODE : CNRB0000126.
BANK ADDRESS : 1st Floor, Jaybhadra Villa, S.V.Road, Opposite Tomtnl Telephone Exchange, Borivli (West), Mumbai, Maharashtra.
Donations to CMIS are exempted as per the prescribed limit under section 80G of the income Tax Act 1961. F. C. R. A Indian government permission from the FCRA home affairs dept New Delhi.. Feel free tocontact us any time.
Any donation, no matter how big or small will be received with gratitude. Smaller donations will be pooled together to sponsor students while larger donations can be used towards the sponsorship of several students. Talk to us for your valuable donation, as based on our requirements, we request for your benevolence.