Our Passion
To Serve The Needy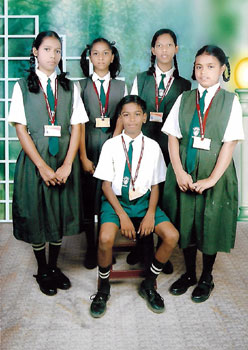 "Be the change that you want to see in the world." – Margaret Mead
,
Support can be in various ways. The prime thing is the desire to support and serve the less privileged. You may a individual or business person or corporate company. We cannot support or reach everybody, but we can surely support somebody. Our country has more than 53 billionaires, and sadly we have more than 17 million child labourers, more than 2 million children dying before their first birthday due to the lack of immunizations and medical facilities, so many children are left on the streets. Every child desevers better food, education and a proper place to live. We humbly request you to come forward with a willing heart to support these less privileged.
Real and long-lasting change
, can only be ushered in when all of us come together to make it possible. Inclination towards social responsibility and contribution to sustainable development is fast becoming the mark of distinction for leading corporate and top brands. Corporate Social Responsibility is the continuous commitment of a corporate body to improve community well being through discretionary business practices and ethical contributions of corporate resources.
Education is a must for all children. CMIS, which is committed to providing basic education and healthcare to underprivileged children. CMIS believes that whether you are addressing healthcare, poverty, population control, unemployment or human rights, there's no better place to start than in the corridors of education. Education is both the means as well as the end to a better life; means, because it empowers an individual to earn his/her livelihood and the end because it increases one's awareness on a range of issues – from healthcare to appropriate social behavior to understanding one's rights, and in the process evolve as a better citizen.
HealthCare, the health statistics of rural India continue to be poor, the health status and access to health for the poor in urban slum dwellers has surfaced to be equally deplorable and have less than 4% of government primary healthcare facilities. Urban slum dwellers suffer from adverse health conditions owing to mainly two reasons –first the lack of education and thus lack of awareness; and second the unwillingness to lose a day's wage in order to reach the nearest medical facility. Healthcare for underprivileged, which is a desperate need, thus remains unaddressed.

Livelihood The youth comprises over one-third of the Indian population which in turn constitutes a major part of the labour force of the country. It is not their lack of theoretical knowledge that causes this. Instead, it is the lack of right skills and attitude. There is thus, an increasing concern among the leading employers of the country, about the dearth of ready-to-deliver employees. With your support, we can help these youth to develop skill and thus demand and supply of skilled manpower in the fast emerging services and retail sectors of modern India.
Donations to CMIS are exempted as per the prescribed limit under section 80G of the income Tax Act 1961. F. C. R. A Indian government permission from the FCRA home affairs dept New Delhi.
For donations you can contact us any time.
Any donation, no matter how big or small can help support our work. Smaller donations will be pooled together to sponsor students while larger donations can be used towards the sponsorship of several students. Talk to us for your valuable donation, as based on our requirements, we request for your benevolence.